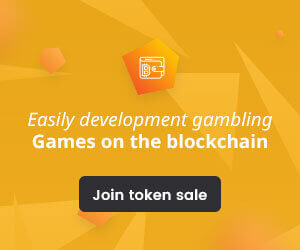 Bitcoin (BTC) lost 20% in a day partly thanks to the actions of a single whale, new research suggests. 
Data from on-chain analytics firm Santiment on Feb. 23 showed that BTC/USD dipped to $47,400 after Bitcoin's second-largest transaction of 2021 took place.
Ghost of Bitcoin sell-offs past returns
The transaction, 2,700 BTC worth $156.6 million at $58,000 per token, resulted in a sale which piled pressure on the market, this snowballing into the largest one-hour candle in Bitcoin's history.
"As we noted yesterday, there was an 11x exchange inflow spike that initiated #Bitcoin's price correction from its $58.3k #ATH," Santiment wrote in accompanying comments on Twitter.
"Further data combing revealed that an address was responsible for the 2nd largest $BTC transaction of the year, an import of 2,700 tokens to the wallet before a quick sell-off."
The findings shed light on what exactly was happening as volatility took over for Bitcoin, which managed to recover to $54,000 before trading below $50,000 once more at the time of writing.
Some believe that the market was overextended, with naysayers in particular claiming that a bubble-like process had long been underway. Others argued that it was simply "business as usual" for crypto trading, but as Cointelegraph reported, concerns had mounted about unusual inflows to exchanges.
Santiment noted that the same address had also sold immediately before the cross-asset price crash in March 2020. At the time, Bitcoin lost almost 60% of its value and hit $3,600.
"This same address also made a 2,000 $BTC import last March right as the Black Thursday correction took place," it revealed.
"In total, it's made 73 transactions in its one-year existence, for a total of 91,935 $BTC imported, with all tokens moving away within minutes after arrival."
Whales in the spotlight
Suspicions had long been eyeing whales, who had profited from small wallets selling during previous price dips throughout Bitcoin's recent bull run. As Cointelegraph reported, the number of whale-sized wallets had been growing, while smallholders had been decreasing.
"The most interesting side by side tells you how Bitcoin investor profile progress - 'whales' diminished as price elevated in the last cycle; new group of whales just keep popping up this time, while shrimps are the weak hands who sold too early," Primitive founding partner Dovey Wan tweeted last week alongside a chart comparing the 2017 and 2021 bull runs.
"THE GREAT WEALTH TRANSFER," she added. 
Some responses to the research meanwhile noted that the wallet in question had been responsible for a fraction of total trading volume and that its influence should therefore be limited.
"We don't believe that one address alone triggers the price retracement of the largest crypto asset in the world, so we certainly wouldn't want you to believe it either," Santiment replied.
"Was this address activity a contributing factor though? Yes."