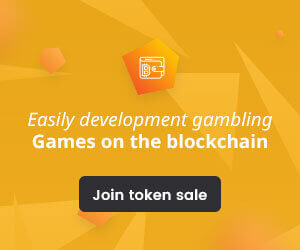 Major decentralized exchange SushiSwap is the latest to consider action to mitigate Ethereum's extreme transaction fees, and it involves a potential port to the Solana blockchain.
A proposal, which was posted to the SushiSwap forum on Feb. 22 under the codename 'Bonsai,' suggests building out the platform on the Solana ecosystem. The integration is intended to mitigate Ethereum's skyrocketing transaction fees, which have spiked to new all-time highs over the past 24 hours.
The proposal would involve integrating SushiSwap with Raydium's platform, with the Solana-based automated market maker having launched on Feb. 21.
The proposal's author, "Handroll," notes Raydium already features support for SushiSwap's liquidity pools:"
"We have been working on Raydium's AMM and liquidity pool protocols since the fall of 2020 and have just launched on our platform […] Raydium's protocol is already able to support SushiSwap liquidity pools for the Serum orderbook."
Handroll proposes the integration begins with Raydium working alongside SushiSwap to build support for liquidity pools and staking on the Solana-powered Serum DEX. After a testing period on Raydium's testnet, the teams could then explore deploying Bonsai on Solana's mainnet.
The proposal claims SushiSwap users will be able to carry out token swaps and manage their yield farms much faster and with a major reduction in transaction costs after the integration is completed.
The SushiSwap team anticipates that Bonsai will be live on testnet within the first quarter of 2021.
"We envision the end product as an additional offering on the SushiSwap page that maintains Sushi's trademark UI and design but connects to Raydium backends," Handroll added.
SushiSwap forked from Uniswap in late August 2020, and has grown to become one of the industry's most popular decentralized exchanges, boasting $3.6 billion worth of locked assets, according to Dappradar.
Solana's native tokens SOL and SRM have both surged by around 27% over roughly the past 12 hours.