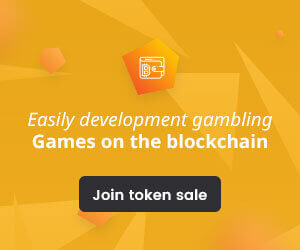 In the early morning trading hours Bitcoin (BTC) price abruptly dropped by 17.65% which triggered a major downturn throughout the entire market.
Data from Cointelegraph Markets and TradingView shows that Bitcoin decreased from a high of $58,274 on Feb. 21 to a low of $47,622 during the early hours on Monday before buyers returned to lift BTC to its current value of $53,350.
Despite today's $1.6 billion liquidation event, Bitcoin bulls remain optimistic about the future of the top cryptocurrency with key indicators suggesting that those buying today's dip are likely to come out on top.
According to ExoAlpha Chief Investment Officer David Lifchitz, recent charts for Bitcoin looked overbought, signaling that a "15% correction could happen" as part of a normal market cycle before BTC attempts to break out to new highs.
Bitcoin went from $10,000 in October 2020 to almost $60,000 in just 4 months, indicating to Lifchitz that a "pause/mild-correction is definitely in the cards."
Lifchitz said:
$50,000 looks like the first stop for a mild pullback but a second leg down could take it down to $40,000 while the $30,000 zone looks like the ultimate bottom should things turn ugly in the short term."
Recent money printing by central banks makes it less likely that BTC will drop as low as $30,000, according to Lifchitz, as Bitcoin is increasingly being seen as a hedge against currency devaluation by investors around the world.
Lifchitz also pointed out the recent moves in traditional assets such as the U.S. 10 year treasury yield could "trigger a pullback in Bitcoin as a general deleveraging move across asset classes," but only "time will tell" how it all plays out.
Rising yields put pressure on equities
Traditional markets were mixed on Feb. 22 as recent increases in Treasury yields led to expectations of higher inflation and put additional pressure on equities.
The Dow was able to overcome early pressure to close the day up 0.09% while the S&P 500 and NASDAQ traded in the red all day and closed down 0.77% and 2.46% respectively.
Commodities proved to be the bright spot in markets on Monday, with the price of crude oil increasing by 4.14% to trade at $61.69.  Gold price increased by 1.68% and close the day at $1,807.
Staking announcements and protocol upgrades send select tokens higher
Despite the market-wide downturn for the crypto community, several tokens saw their prices increase on Monday as positive developments helped elevate them above the negative sentiment.
The breakout star over the past 24-hours has been Crypto.com Coin (CRO), whose price exploded by more than 63% to establish a new all-time high of $0.2748 during early trading hours.
Other notable performances include NEM (XEM), which is up 16.05%, and Solana (SOL), which has increased by 20.54%.
The overall cryptocurrency market cap now stands at $1.63 trillion and Bitcoin's dominance rate is 61.2%.