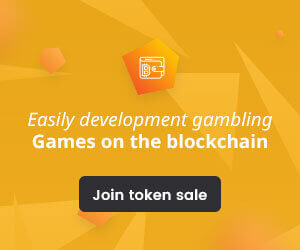 OLB Group (OLB), a New York-based e-commerce merchant service provider, is making it easier for businesses to accept cryptocurrency payments.
OLB's more than 8,500 merchants are now able to accept Bitcoin (BTC), Ethereum (ETH), USDC and DAI at the point-of-sale through the company's OmniSoft business management platform. Customers wishing to pay with cryptocurrency in-store or through their mobile phones can simply elect to do so with their cryptocurrency wallets. All payments are processed through SecurePay, a payment gateway that authenticates the transaction, converts the cryptocurrency to U.S. dollars and approves the final sale.
The decision to integrate cryptocurrency payments was partly driven by the growth of contactless and online orders during the Covid-19 pandemic. With the OmniSoft platform already providing merchants with several options to facilitate payments, cryptocurrencies were the next logical step. 
Ronny Yakov, OLB Group's CEO, says the payment gateway and point-of-sale architecture are "familiar territory for merchants," which makes integrating cryptocurrencies through such channels easy.
On the topic of cryptocurrency payments – a promising but underutilized use case for the industry – Yakov believes we are still in the very early stages of adoption.
"It's very early in crypto-as-a-payment adoption, but we see increasing interest from merchants exploring this payment option as a means to meet their customers however and wherever they prefer," Yakov tells Cointelegraph.
He also believes certain industries are more likely to adopt crypto payments before others:
"We anticipate that adoption will happen more quickly in higher-ticket transactions such as jewelry, B2B billing and real estate because the transaction fees for cryptocurrency processing are lower – often half of typical credit card fees."
Cryptocurrencies like Bitcoin have struggled to become a viable medium of exchange, inviting criticism about their utility. Charlie Munger, the billionaire investor and Berkshire Hathaway vice chairman, recently criticizedBitcoin for being "too volatile to serve well as a medium of exchange."
With development work on scaling and sidechains still in progress, it remains to be seen whether cryptoassets will ever function efficiently as payment systems. In the meantime, assets like Bitcoin and Ethereum are valued for their store-of-value and development capabilities, respectively.