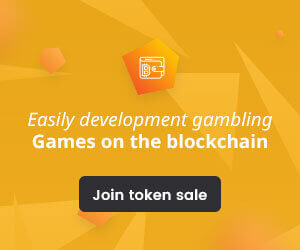 While the price of Bitcoin (BTC) continues to reach record-breaking all-time highs, the hype around enterprise blockchain adoption may seem like it's dwindling. 
Enterprise blockchain started gaining traction in 2017 when Bitcoin's price hit a high of nearly $20,000. It was during this time that blue-chip companies, such as IBM, JP Morgan and Walmart, announced plans to incorporate blockchain networks into business processes like supply chain management. A number of innovative startups also began building their own blockchain networks for enterprise use.
One of these startups was Insolar, a company founded in 2018 with the aim of bringing transparent and efficient business networks to enterprises through blockchain systems. Peter Fedchenkov, chief revenue officer and co-founder of Insolar, told Cointelegraph that the company initially began as an Ethereum ERC-20 token intended to power a decentralized grocery marketplace. Fedchenkov, however, realized that the Ethereum blockchain was incapable of facilitating this project, so the company transitioned to enterprise blockchain development.
Initially, Insolar was successful. According to Fedchenkov, the company signed an agreement with a Fortune 500 client in 2019 to implement Insolar's "Assured Ledger Technology," a framework that provides interoperability, nodeless deployment and other capabilities designed to make blockchain implementation easy for companies.
Nearly two years later, Fedchenkov shared that Insolar has ceased operations due to what he believes to be a lack of enterprise blockchain adoption:
"During our first year, we noticed that everyone was excited about blockchain and what it could do for certain business processes like supply chain management. But what we have seen recently is that blockchain lagged on the expectations."
Fedchenkov explained that the COVID-19 pandemic has been a large reason for a lag in enterprise blockchain adoption, noting that budgets for proofs-of-concept have been slashed. In turn, Insolar — once a promising blockchain startup with a wide range of partnerships with companies, such as Uranium One and universities such as the University of California, Berkeley — has been unable to raise additional funding. "We tried in vain to hold a venture capitalist round, but due to the current climate and sentiment around enterprise blockchain, we were unable to find backers," said Fedchenkov.
Fedchenkov further noted in a company blog post that "blockchain technology spent 2020 languishing in the trough of disillusionment along the Gartner hype cycle."
Enterprise blockchain is not dead
But is this really the case for all enterprise blockchain companies? Martha Bennett, vice president and principal analyst at Forrester, told Cointelegraph that her optimistic observations from mid-2020 still hold true:
"The pandemic has resulted in a shake-out of both startups and company-internal projects. Some lost budget and funding, but others are thriving. I regularly speak with startups that continued to receive additional funding during 2020, and who've started 2021 taking calls from potential investors; I've seen some double in size during 2020."
According to Bennett, the blockchain startups that are finding success regardless of the pandemic are situated within different industries, each catering to specific use cases. While these companies differ, Bennett explained that each of them shares certain characteristics.
First and foremost, Bennett pointed out that these companies do not lead with "blockchain," noting that enterprises, on the whole, have gotten over the buzzword hype and are more focused on solutions and outcomes:
"Having a clear value proposition and benefits statement is essential. Some of these startups don't even mention that they have a blockchain element in their stack during the sales process unless they're asked specifically."
To Bennett's point, Fedchenkov mentioned that one mistake Insolar had made was focusing primarily on the technology and IP around it. He remarked that the company should have been discussing actual use cases and business applications with clients.
Additionally, Bennett believes that successful companies today typically offer solutions where blockchain is only one essential part within a deeper and wider stack. Other technologies, such as artificial intelligence or data analytics, are also needed to deliver the full value proposition.
Although Insolar built a groundbreaking proposition, Fedchenkov shared that enterprises are not yet ready to adopt a pure blockchain-based solution due to the lack of proven value and complexity of the technology.
Finally, Bennett explained that companies interested in blockchain-based solutions already understand what "enterprise-grade" means in terms of scale, security, maintenance, etc. In addition, these companies are aware of the regulatory mandates and industry-specific requirements of their prospective customers.
Clearly, product market fit is a crucial element for enterprise blockchain companies to be successful. Unfortunately, Fedchenkov remarked that Insolar was spread thin from the start, as the company attempted to pursue multiple markets (supply chain, financial services, energy) simultaneously. "Even saying 'I'm focused on supply chain isn't enough.' You have to be more specific. This was our mistake, as we wanted to cover the entire market," said Fedchenkov.
Are private blockchain networks doomed?
While some enterprise blockchain companies boasting private, permission networks seem to be struggling, solutions that incorporate public, open networks appear to be on the rise. According to Fedchenkov, Insolar was a hybrid solution, combining both private and public networks. Although the company has shut down, he remains optimistic that in the next 10 years, enterprises will start to adopt public blockchain models.
While this is hard to predict, Paul Brody, global blockchain lead at Ernst & Young, told Cointelegraph that EY is on track to grow its enterprise blockchain business by over 100% this year. Brody further noted that the firm has seen a huge drop-off in demand for private blockchains:
"Clients are asking for public blockchain solutions based on open standards, and they are looking for solutions that have a future roadmap in an ecosystem. A good example is product traceability — this is in very high demand — but the top users are thinking beyond just traceability towards inventory management, supply chain management and supply chain financing."
When asked why some companies in the enterprise blockchain space appear to be struggling, Brody explained that private blockchains have a relatively weak value proposition, noting that it's difficult to build a scalable ecosystem with many participants.
To Brody's point, Fedchenkov mentioned that one thing he learned from Insolar is that it's difficult to sell a blockchain solution to the different companies needing to be involved. "Blockchain isn't needed for just one company, but for many, and that makes it difficult to sell since these companies all have to change their business processes," he said.
Despite these concerns, Bennett explained that she isn't seeing a major shift from private to public networks today from an enterprise perspective. She further noted that private blockchain networks are not becoming irrelevant:
"In principle, companies aren't opposed to the concept but aren't, on the whole, intending to engage with public permissionless networks until there's less volatility and more tech maturity. But there's definitely a more nuanced approach to architecture. For example, you can have your ledger on a private blockchain but use a public blockchain for consensus."