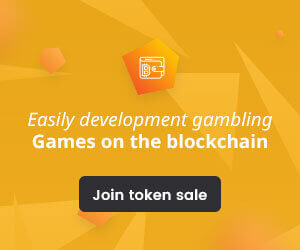 New Ethereum-backed stablecoin RAI hopes to be the savior of the DeFi sector by providing a truly decentralized stablecoin alternative. 
Developed by blockchain startup Reflexer Labs, RAI is not pegged to any fiat currency and its monetary policy is managed by an on-chain, autonomous controller. It's a fork of Maker's DAI. RAI co-founder Ameen Soleimani explained:
"RAI is an asset backed only by ETH, governance-minimized, and programmed to maintain its own price stability without needing to peg to an external price reference like the USD."
Soleimani believes that RAI, which he dubbed "A Money God," has far greate potential than simply improving the DeFi sector, adding:
"Our aspirations for RAI, however, are more profound — if RAI fulfills its purpose within DeFi and starts to earn global adoption, it could prove to be a viable solution to the Triffin Dilemma, and bring credible neutrality to the administration of a stable global reserve asset."
The Triffin Dilemma consists of potentially contradictory incentives which arise when an asset, like the USD, serves both as national currency and for international reserves.
Announced today, the asset has launched on the Ethereum blockchain and is available via Uniswap v2, with liquidity mining pools set to be announced in the coming weeks. Prior to a strong liquidity pool, the team admitted that "the controller will be weaker than usual."
While it's a stable, it's not pegged to the value of USD and initially, RAI's redemption price will be set at $3.14. One immediate use-case in decentralized finance, or DeFi, the team predicts will be a method to avoid liquidation on strong price fluctuations for Ethereum and other cryptocurrencies.
How is RAI different?
Stablecoins like Tether (USDT) are centralized and pegged to US dollars, while even Maker's DAI accepts centralized stablecoin USDC as collateral. This makes true decentralization finance acolytes concerned as centralized coins can be censored. RAI only uses ETH as collateral.
RAI's ability to maintain a stable price despite fluctuations in the value of its ETH backing revolves around its PID Controller — a control loop mechanism similar to a car's cruise control.
The asset has two prices, a redemption price and a market price. When the market price deviates from the redemption price, an interest rate for those who have staked Ethereum is set to oppose the price move, incentivizing users to return RAI to the target price.
Soleimani, who is also the CEO of the crypto cam site SpankChain explained that, "It works kind of like a spring: the further the market price of RAI moves from the target price, the more powerful the interest rate, and the greater the incentive to return RAI to equilibrium."
Soleimani added that the redemption price, also known as the initial target price, does not really matter because, "RAI only cares about relative stability."
During the testing phase conducted throughout 2020, which used Proto RAI tokens, the asset's price managed to maintain a volatility level of 4% or lower with an average price of around $2. During the same period, Ether's price grew by more than 250%.
Last week, Reflexer Labs announced a $4.14 million series A funding round led by Pantera Capital and Lemniscap. This round was preceded by an investment raise of $1.68 million in August 2020 led by Paradigm.