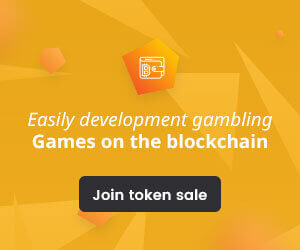 User-owned virtual world Decentraland is celebrating its one-year anniversary true to form with a virtual party open to all. 
"Relive the past 12 months of events, competitions, exhibitions, gatherings and more with messages from the community and the results of the #DCLFilmClub promo video contest screened for all," read the party's announcement blog post.
Attendees will receive a Proof Of Attendance Protocol NFT, and will get the first look at The White Rabbit, an in-game club. Community members are also pitching in on the effort, with one land rental service offering legendary item giveaway to celebrate.
DJ and crypto aficionado RAC posted on Twitter that he'd be performing a "live" DJ set:
playing a special set in less than 1hr!
happy bday @decentraland https://t.co/OxORgmIemm pic.twitter.com/Tgwv6WXmJY

— RAC (@RAC) February 20, 2021
While the project has been open to investors and early supporters since 2019, the virtual world welcomed the wider world in February of last year. The project found immediate success, quickly selling $1 million in virtual land. Since then, the world has become home to numerous NFT art galleries, casinos, and other attractions. 
More recently, new features such as a virtual casino, layer-2 scaling via Polygon (nee Matic), and voice chat sent native tokens LAND and MANA soaring in early 2021.
The platform also frequently makes headlines for the high-priced sums its virtual plots of lands can fetch on the open market. Digital land is a particularly hot commodity for NFT investors, and LAND is no exception, often making the news for six-figure sales.
It's been a similarly strong year for the wider Metaverse. Multiple digital worlds have made strides in functionality, playerbases, and interoperability — enough so that Fortnite game studio founder Tim Sweeney has said the tech is "going places."
Players who are interested in the festivities can hop in now and follow a trail of confetti to the party, where RAC currently has the stage.