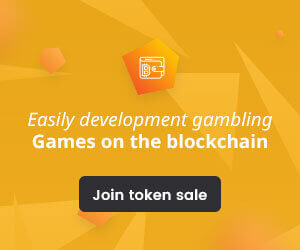 Bitcoin (BTC) will be the savings method of choice for one billion people on their phones by 2026, MicroStrategy CEO Michael Saylor predicts.
In an interview with CNBC on Feb. 23, Saylor, whose company owns in excess of 70,000 BTC, continued his public Bitcoin advocacy, calling it "the dominant digital monetary network."
Saylor: Billions will choose Bitcoin for savings
Saylor was speaking a day after U.S. Treasury Secretary Janet Yellen described Bitcoin as "inefficient," comments which accompanied a price dip of over 20% from all-time highs of $58,300.
For him, however, he comments were of little consequence compared to the broader Bitcoin use case quickly encroaching into more and more people's financial lives.
"The story here that's not being told is that Bitcoin is egalitarian progressive technology," he told CNBC's Squawk Box segment.
"We're going to see a day when 7-8 billion people have a bar of digital gold on their phone and they're using it to store their life savings with it."
Continuing, he cited Bitcoin's 12-year race to becoming a trillion-dollar asset — two to four times quicker than tech giants including Amazon, Google and Apple.
"So the world needs this thing and I think you can expect that we'll have a billion people storing their value — in essence a savings account — on a mobile device within five years and they're going to want to use something like Bitcoin," he added.
"Bitcoin is the dominant digital monetary network."
Analyst: Tesla will "double down" on BTC holdings
Saylor continues to make waves with MicroStategy's ongoing Bitcoin buys, the latest of which involved raising $900 million solely to add to its existing holdings.
While skeptics claim that few others will follow in the company's footsteps, another CNBC guest on Tuesday forecast that Tesla, which itself bought $1.5 billion of BTC, will "double down" on its exposure.
 "I think this is not just a fad; I think Tesla's going to continue to double down on its Bitcoin investment and you'll see it from a transaction perspective as well," Dan Ives, Managing Director and Senior Equity Research Analyst at Wedbush Securities said.
BTC/USD saw a welcome reprieve on Tuesday as lows of $45,000 reversed upwards on news that U.S. lawmakers had reached a settlement with stablecoin issuer Tether, ending a two-year lawsuit.
At the time of writing, the pair traded above $48,000, with $50,000 appearing to act as current resistance.
"As expected, 'they' protected the 44k level. I think $BTC will go up or sideways as there's no more Tether FUD," Ki Young Ju, CEO of on-chain analytics service CryptoQuant added about whales controlling the extent of further losses.